March already! So, just as with last month, I succeeded at my take-away challenge (sweets), and fell short on my add-in challenge (meditating). Taking away sweets was not difficult. I was certainly helped along by the facts that 1. February is the shortest month of the year and 2. The sugar I missed in sweets was probably negated by sugar in the alcohol that I drank. Oh well. The true test now will be if I can start eating sweets again selectively and mindfully.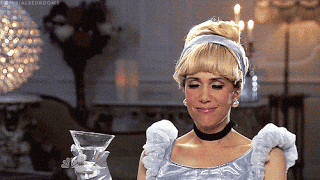 Meditating was amazing when I actually did it. I was doing well for a while, but then I started falling asleep to guided meditations. Then I forgot to put one on before bed one day, and then I didn't continue. While I did not meditate as much as I would have liked this month, I meditated with greater frequency than I had before. I also began meditating in non-traditional ways. Commuting to or from work without headphones or a book is an experience that can come extremely close to traditional meditation. Interestingly, this type of meditation has felt more meaningful in my life. Commuting without music or books has given me time to be reflective, and pay more attention both to myself, and to the people around me (even though that was very much a one way street).
It makes me sad to have failed at adding 10 minutes of meditation to my daily routine, but not because I care deeply about meditating. It's frustrating that I have interests that I'd like to learn about by prioritizing them, even for short periods of time, but I struggle to actually implement the necessary life changes. I mainly worry about two things: 1. I am choosing to focus on things I only think I am interested in, but actually am not, or 2. I care about incorporating new things, but am restrained by my own complacency and laziness. I know I am being a little hard on myself, but I hope that putting my fears out there will help make room for more positivity and growth. Plus, everyone must feel some version of these feelings…right?
I have to be honest, because this blog is all about honesty; it is hard for me to write this month. I feel like I have to have something groundbreaking to say each time I post. The truth is, I am in a lull after the extreme excitement, fear, and anxiety of my post about being genderqueer. I have a lot that I am still figuring out, and nothing particular that I want to write about at the moment. This blog has become important to me because putting words to my thoughts and feelings, even as I am still working them out, helps me identify and manage them. The vulnerability and self-reflection, however, is exhausting. My fatigue serves as affirmation that I, just like everyone else, am human, and have a lot of complex emotions to sort through. I even wrote a mid-month post, and decided not to put it out because I was unhappy with it. I am not discouraged though. I am looking forward to tackling March head on. My challenges this month? Add: Oil pulling every day. Take away: Buying myself material objects. Let's take these one at a time:
Oil Pulling:
Oil pulling is a habit that I picked up a few years from one of my wonderful, inspiring aunts. Although my first go at it was extremely difficult, I have been doing it with varying levels of consistency ever since. Whenever I do it I am extremely happy that I did, because my mouth feels FANTASTIC. I'm not sure if I entirely believe in all of the purported detox and health benefits, but I absolutely believe in the oral health benefits. I am simply curious to see how doing it more regularly will make me feel. My plan is to do it with coconut oil in the shower each morning. Fingers crossed that this is the one I can stick to for an entire month!
Not Buying Material Objects:
This may seem easy, but I would be surprised if in the course of this month I don't have to stop myself from buying things…somewhat frequently. This challenge is a result of one of my overall goals for the year: take better control of my finances. While I have taken some steps in the right direction, including starting to contribute money to an IRA, I am ashamed to say that I have no regular savings. I don't think I necessarily spend a ridiculous amount on material goods, but intentionally not buying anything for a month will give me some insight into the ways I might be spending too much. Buying things has become waaaaay too easy (cough…Amazon…cough), and I need to slow my roll. It's also been exciting to finally have an idea of the kind of clothing that I want to wear, the kind of clothing I am comfortable in, the kind of clothing that actually feels like it suits me, and then buy it. To be fair, I donated or got rid of a ton of clothing at the beginning of the year, and needed to replenish my supply. I've got enough now though. A break from consumerism will be refreshing.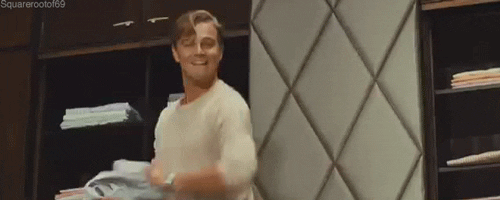 I plan to write down each time I think, or would otherwise seriously think about buying something, and chronicle it at the end of the month. One disclaimer about this challenge is that I will be purchasing a book for the Queer Book Club, but that will be the only thing.
Speaking of Queer Book Club, February brought many amazing things with it that I would like to briefly mention. For starters, a friend and I started a Queer Book Club! Our first meeting was fantastic, and I look forward to the continuation of the group. I was also honored to be named the Student of The Month at Bikram Yoga LES where I practice every Tuesday. This honor came with working together with Tricia, the studio owner, to choose the theme of the month. Together we decided on "brave love," in the hope that we could inspire folks to be brave and vulnerable, and focus on love as the end goal. The yoga community created a beautiful piece of art over the course of the month where folks wrote affirmations, things they needed to love more about themselves, or fears on hot pink drops (the logo) and placed them on a tree in the lobby. Here is a photo of the tree shortly after it began:
I hope it has continued to fill out since then! Tricia also encouraged me to be brave by asking me to go up onto the teaching podium and lead the final breathing exercises in one of the classes I was in. It was amazing to feel the community from that perspective. I am grateful to Tricia and the folks at Bikram Yoga LES for their support and love.
Other highlights from this month include: volunteering for the annual HRC Greater NY Gala, being in the Kickstarter campaign video for Kirrin Finch (fully funded, by the way!), taking a writing class at Gotham Writers Workshop, getting a new tattoo, watching my cousin get a new tattoo, FINALLY going out for dinner and drinks with my amazing co-director, hanging out with new friends, and probably more that I'm forgetting. I have also been doing a lot of thinking about my future: what I want to do, where I want to be, what my goals are, etc. and have had some wonderfully inspiring conversations with the people closest to me. All in all, the greatest thing that I learned this month is that I am in the midst of an amazing community. My biggest complaint about growing up in New York (and even about my first year back), was the perceived lack of community. I am now realizing, however, that the community has been there all along. I really just needed to go out and become a part of it.
So, any interest in joining me for March? Any helpful thoughts, ideas or tips? Any hot pink drops you would add to the wall for #bravelove ? Any and all feedback is much appreciated.
Happy March!
Thank you, I love you.